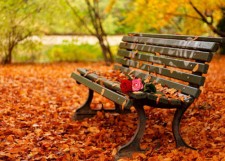 The first draft of Something Like Autumn is complete! The story took me much longer to write than I expected. The reason was obvious when I checked the statistics. Weighing in at 150,000 words, Autumn is the longest book I've ever written. By way of comparison, Something Like Summer is about 95,000, and Something Like Winter nearly 130,000 words. Of course the editing process will trim Something Like Autumn down some, but I expect it to remain the biggest of the three books so far. While it's still too early to guess at release dates, the most time consuming part is now over. We're getting closer!
Speaking of Something Like Autumn, in a new interview I briefly discuss the general concept of the novel. Spoiler free, so don't worry. I also touch on other subjects, such as what I'll be doing ten years from now, or why I'm doing any of this in the first place. I've also updated the "About the Author" section of this site to include links to many of the interviews I've given online.
In other news, I've decided to commission an audio book version of Something Like Summer. The most common question I get asked, is if multiple actors will be performing different roles. There's only one narrator assigned to the project, but believe me, he's exceptionally talented at making his voice sound unique to each character. The audio book should be out in the next month or two. I'll update here when it gets released and send out an email via my newsletter. If you haven't signed up yet, please do so on the left. I only email when there is a new release, so I'm barely annoying at all!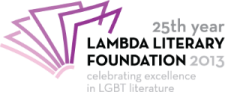 Last but certainly not least, the Lambda Literary Awards have announced this year's finalists… and Kamikaze Boys is one of them! Something Like Summer was a finalist last year, and it's a great honor to be nominated again so soon. I wish David and Connor were real so I could kiss their beautiful faces! I guess the cover art will have to do. Excuse me please while I go make out with my paperback copy. Also, is it too early to pack my bags? I gotta get to New York!