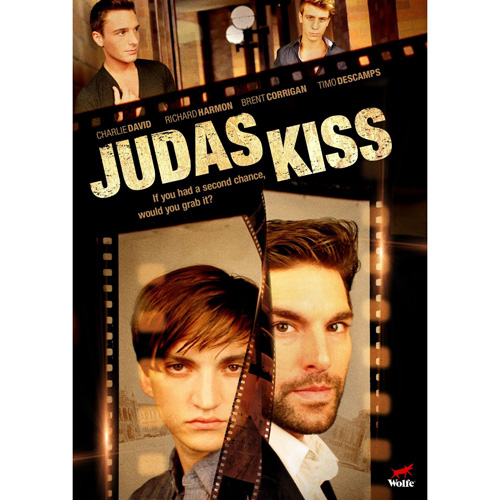 When Andreas and I went to a gay film festival last year, there was only one movie on the docket that sounded interesting: Judas Kiss. I wasn't clear on the plot, but I caught the words "time travel." I couldn't imagine how that would play out in a gay movie. A pink police box? Or a DeLorean blaring Lady Gaga at 88 decibels to break through the time barrier? The man who introduced the film at the festival said: "Here's a film about very unusual events … uh … Just watch it and see what you think." At the time, it seemed a lousy intro. Now I find myself agreeing with the guy. You really should just watch it, preferably a few times, and see what you think.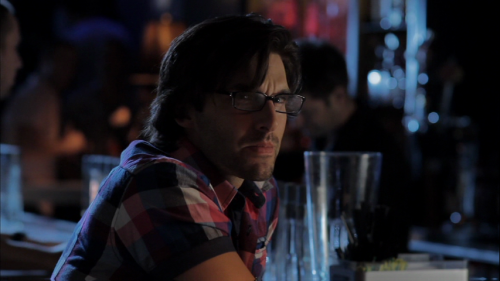 But you probably want to know more, so here we go. First the basics. Judas Kiss does have elements of science-fiction, but only in a Twilight Zone kind of way. There are indeed unusual events, namely the main character meeting his younger self. There's no cheesy plot device or tiresome explanation of how this happens. Instead, the main character Zachary Wells takes a trip back to the university where his career as a filmmaker hit its peak. Once there, things get a little surreal when he meets his younger self, Danny Reyes (who hasn't yet changed his name to Zachary Wells), and gets caught up in the very events he feels ruined his life. Sound convoluted? It is, but that journey of discovery makes the fist viewing of Judas Kiss such a joy.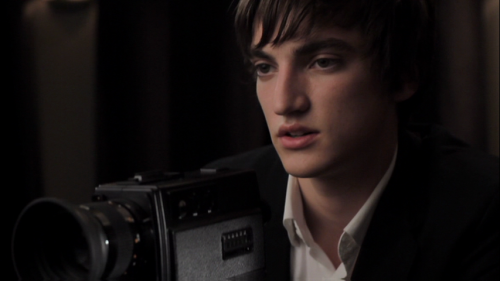 Zachary tries to stop his younger self from making the same mistakes, which is hopeless since Danny is on top of the world and still at that age where he feels invincible. Plus he has problems of his own. The most influential guy on campus, Shane Lyons, has taken a shine to Danny and has the power to make or break him. And then there's adorable doe-eyed Chris, Shane's former pet project, who knows first hand how Danny will be used and discarded. Chris wants to protect Danny while stealing his heart away from Shane. Oh, the wonderful drama of it all!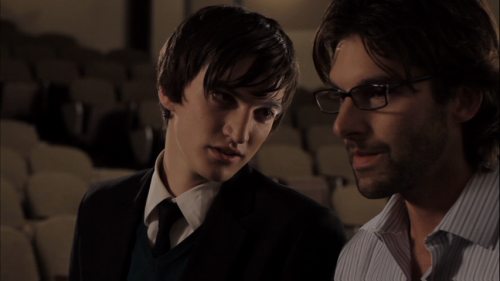 That there's so much happening in Judas Kiss makes it delightfully rewatchable. Aside from the ninety minutes stuffed with plot and the complex relationships of the major players, the secondary and sometimes silent characters also have their stories to tell if you pay attention. And while your mind is enraptured, your nether regions will be just as pleased, since the boys of Judas Kiss are very hot. Best of all, they aren't the muscle bound clones that infest many gay films. They each have character and charm that makes them delicious to the eye. Charlie David (Zachary) is hunky, Richard Harmon (Danny) is haunting, Sean Paul Lockhart (Chris) is notoriously attractive, and then there's Timo Descamps (Shane) who plays the bad boy to perfection. Not only do they look good, but each is a competent actor as well.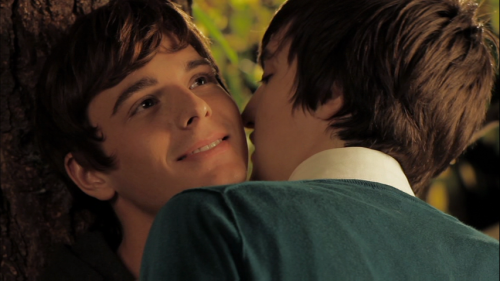 Judas Kiss has got it going on and deserves the praise it's been getting. If you're put off by the sci-fi elements, don't be. There is plenty of love and romance in this film to keep you satisfied. There's also much that is new and fresh, which I feel is long overdue in gay cinema. Give Judas Kiss a shot—really give it your full attention—and I think you'll discover an exciting new movie that promises a successful future for the creators of the film, and many more delights for us in the audience.