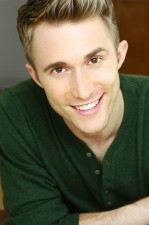 Ben will be Jace in the movie! Uh… Wait, let me try that again. Ben Baur will be playing the role of Jace Holden in the Something Like Summer movie! This pleases me greatly, since he closely resembles the Jace in my mind. He's a capable actor too. You might have seen Baur in Hunting Season, a racy web series about hooking up with guys, both physically and emotionally. You can watch episode one right here. Isn't he just adorable? Don't you just love him already? Isn't he so totally Jace? Somebody give the man a fortune cookie! Ben Baur has an air of mature wisdom about him, one tempered with a hint of whimsy. This makes him the ideal choice to play Jace. I have no doubt that he'll slip comfortably into the role and make it his own. I can't wait to see him in action!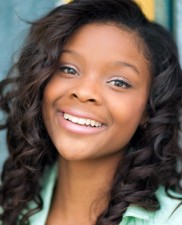 Ready for even more excitement? It pleases me to introduce Allison Cross, played by Ajiona Alexus, who brings multiple talents to the table. Much like Allison, Alexus is personable, bright, and energetic. Talented too. She has already demonstrated her acting prowess by staring in the sitcom The Rickey Smiley Show. She's also an accomplished singer, but don't take my word for it. Music will be a key component of the Something Like Summer movie, much like it was in the book. In fact, the new Indiegogo page reveals that seven songs will be commissioned. Worried that the movie will be a musical? Fear not. Tim won't be waggling his top hat and cane while hopping sideways down the street. What they do have planned for the songs is really clever. Tasteful too. It's not going to happen without your help though. That Indiegogo campaign I mentioned is raising funds for Ben and Allison's music, Tim's paintings, and everything else that goes into making a movie. Naturally there are a number of perks for lending your support, including having dinner with me. Spoiler alert; I drink too much. But I'm a happy drunk, so please head over the Indiegogo page to check out more details of the movie. While there, please peruse the list of perks to see if one of them interests you.
Next up? Tim Wyman. And more episodes of Big Gay Movie, which will explore these new reveals. If you don't know what I'm talking about, look no further than the box below.