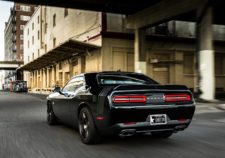 Something Like Forever, the final book in the Something Like… series, is nearing publication. If you haven't heard, this one is about Ben and Tim. It bounces back and forth between their perspectives and brings the entire saga to a close in the most emotional way possible. I'm hoping to have Forever out sometime in November or December, but some of you will be reading it much sooner than that. How about in a week or two? Patreon supporters who pledge eight bucks or more always receive my books early, usually more than a month in advance. Since I expect there will be a lot of interest in this release, I'm putting the offer out there once again. If you're already convinced, you can sign up here. You'll get a lot more than just the latest book. You can check out the wealth of content currently offered there by clicking here. For the rest of you, let's do this question and answer style.
Q. Why are you always pushing this Patreon thing?
A. Because for the past two years, I've seen my royalties dwindle. There are a number of reasons why. What's most important is that Patreon has compensated, keeping me at a level where I can focus on writing instead of seeking employment elsewhere. It's not easy to earn a living as an author, especially in a genre that has limited market appeal.
Q. I can't afford eight dollars a month.
A. You can change the pledge amount from month to month or quit altogether. Even if you only support me for one month at eight dollars, I'm still getting more financial support from you than if you had bought my books for an entire year. I'm lucky to get three bucks per sale, and since I only have one or two releases per year…
Q. If the book is done, why don't you release it to everyone?
A. Aside from wanting to offer my patrons something special, the book isn't completely finished. My work on it is. All that remains is for some of my nearest and dearest to read through for typos. The manuscript is pretty clean as is, so I don't expect this will inhibit anyone's enjoyment of the story. It's important to note that the cover art won't be finished either, but I will send the final version out to those same Patreon supporters when it's available.
Q. This is an eBook version only, right?
A. Correct. You would need to sideload the file onto your eReader of choice, or simply read the book on your computer. The file formats provided are epub, mobi, and PDF. So if you really wanted, you could print it out.
Q. Is this really the end?
A. For the novels, yeah. We still check in with the characters on Patreon through mini stories. You can see one here. There are no plans to publish these stories. They will remain a Patreon exclusive, and are mostly just for fun, because some of us simply can't let go. Not completely. If you feel the same way, then you might want to join us on Patreon.
Q. What about audiobooks?
A. For the time being, I've decided to produce Something Like Forever first. That should be out early next year. I would still like give Hail the audio treatment, but since it is more of a side adventure, I feel it can wait. I want as many people as possible to experience the final installment of the series. Then they can go back and go on an adventure with a new character.