feed my ego
and
make my dreams come true
. Gee, is that all? Maybe I've been too caught up in the current zeitgeist. Thanksgiving is mostly about gorging ourselves on food, Black Friday puts an especially ugly spin on materialism, and Cyber Monday is just as cold as it sounds. I'm relieved then that Giving Tuesday is here. When first starting my life as an author, I promised myself that if I found any success, I would pay it forward. Basically, the better I do financially, the more I try to give to charities. Andreas and I aren't rich. Not by far, but I think most people in the western world can spare twenty or thirty bucks a month for a good cause. Or occasionally a little bit more. I've lost too many loved ones to cancer, both people and pets. It's truly an atrocious disease, but luckily there are brave people out there searching for cures and better treatments.
The Cancer Research Institute
awards grants and fellowships to support scientists at leading research universities and clinics around the world. Their funding has helped develop a number of cancer vaccines, treatments that extend lives, and
much much more
. Today, on Giving Tuesday, donations are being matched dollar for dollar at CRI, meaning the five hundred bucks I scraped together will magically transform into a thousand. That's pretty cool! People are always looking for ways to double their money. Well, there you go!
Below are some of my other favorite charities. I'm proud to say that Andreas and I manage to give to each of them on a monthly basis. I have you guys to thank for that, because without your support, this wouldn't be possible. So give yourself a pat on the back too. Please also browse the following charities, and even if you can't afford to give something today, maybe you could bookmark this page for later reference, or mention some of these causes to friends and family. Some of us have more time than money, and if that's the case, there are numerous volunteer opportunities in your area. I also encourage people to donate wisely by first consulting sites like Charity Navigator or GiveWell.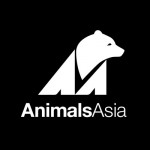 Animals Asia – Moon bears spend their entire lives in cages so small they can't move so that their bile can be extracted. The conditions are horrific and the gains purely monetary. AnimalsAsia campaigns to free these animals and gives them new life in beautiful sanctuaries. Stephen Fry was cool enough to narrate a documentary which you can start watching here. Andreas and I were pretty broke when I first learned about this situation. I remember meeting him after work and trying to hold back tears as I explained it all. He simply turned to me and asked how much I wanted to give. I told him, and he said we should make it monthly. And we managed, even back then. Gosh I love that man!
PAWS – The Performing Animal Welfare Society provides sanctuary for animals who have been the victims of exotic and performing animal trades. Elephants and tigers don't belong in a circus, performing tricks for our entertainment before being shoved back inside a cage. Imagine them instead romping through open fields, having the time of their lives! Or just watch this adorable video of a PAWS elephant enjoying a mud bath. It might not be as thrilling as seeing an elephant stand on a ball, but I definitely prefer it.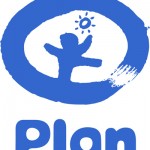 Plan International – I greatly favor charities supporting animals, since they don't have a voice of their own. Children are very much in the same situation. Plan International works tirelessly to promote children's rights and to end poverty. You can sponsor a child—like Andreas was eager to do—or donate to specific causes such as their girls campaign, which helps ensure young women get the education they need to live a fulfilling life. There are also urgent appeals, such as one responding to the Ebola crisis. One time donations are also possible, of course.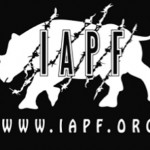 International Anti Pouching Foundation – Did I mention that I like animals? I do, and while I accept that many animals are tasty and will always be eaten, I'm definitely not down with people killing endangered species just to make a profit. The long-term solution to this problem is very complicated, but for now, someone needs to protect these animals before they are lost completely. Who better than a former sniper who served twelve tours of duty in Iraq? That's the hot guy in the image at the top of the article. He's the founder of this charity. Poachers beware! The IAPF empowers park rangers so they can do their job more effectively and reaches out to communities to help raise awareness and change attitudes. They also capture bad guys. And give animals a glass of milk before tucking them in at night. Probably.

Lately I've been asking a lot from you guys. I've asked you to