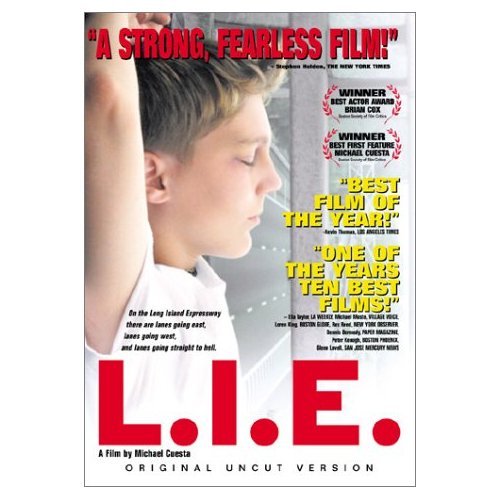 L.I.E., short for Long Island Expressway, is the story of a 15 year-old boy who finds himself drowning in a brutal and ignorant world. The first half hour focuses on Howie Blitzer ( played by Paul Dano) coming to terms with his affections for petty thief and hustler Gary (Billy Kay). Howie is unable to resist Gary's allure, joining him on his destructive path. It's while burglarizing a house with Gary that Howie comes into contact with Big John(Brian Cox).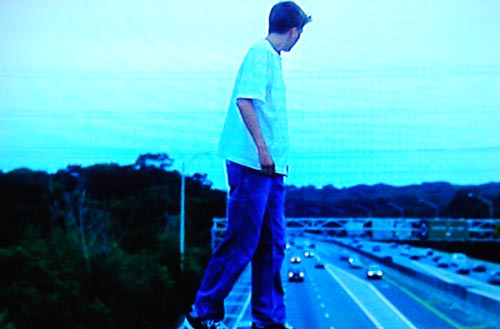 Gary eventually leaves Howie behind to run away to California. The remaining bulk of the film is the strange relationship between Howie and Big John, a well respected war veteran that is also a pedophile. John's intentions are transparent, but Howie's intelligence and sensitivity take him by surprise. John soon finds himself filling the parental role so absent in Howie's life.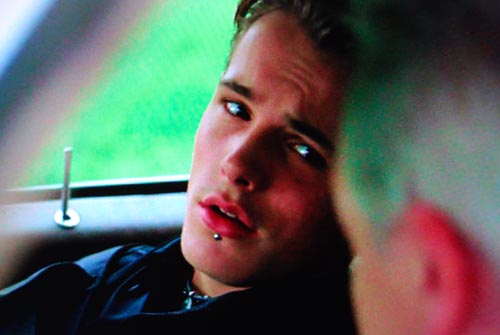 Pros:
-Slices of all walks of life are well presented; rich and poor, the influential and the powerless.
-Great performances from the entire cast.
Cons:
-The story repeatedly loses it's way. The ending especially seemed an act of desperation when simply letting it end quietly would have been better.
-A romantic scene between Gary and Howie would have been nice.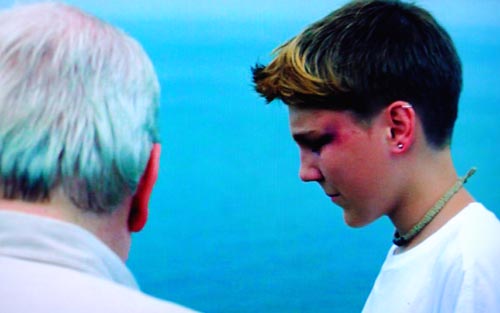 L.I.E.'s greatest strength is in its originality. It has an opportunity to be a story with heart, but ultimately fails to successfully find its voice. Regardless, L.I.E. is a film worth seeing, especially if you are searching for a gay film outside of the boy-meets-boy genre.