If there's one holiday that's big in Germany, one big festive money shot that the entire country revels in, then without a doubt it is Weihnachten. That's Christmas to you and I. Over here the celebrations span multiple days, including four advents, a day dedicated solely to Santa Claus, and a trinity of days as a grand finale. I plan on covering many of Germany's colorful Christmas traditions this month. First and foremost, I want to talk about advent calendars.
In the US, an advent calendar is usually a thin, cardboard affair with molded wafers of chocolate behind each door. Here it could be anything. Usually it's candy of all varieties, but toys, liquor, even music boxes can be included. One of my favorite advent calendars is by Kinder and includes a surprise egg for every day.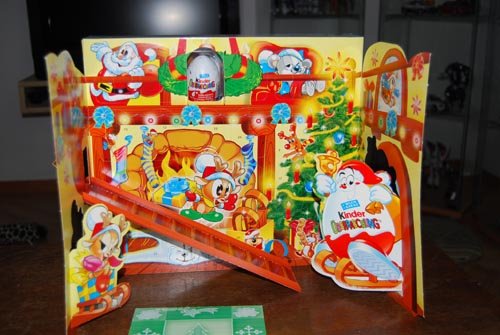 Surprise eggs, for those that don't know, are chocolate eggs that contain a toy inside. They are sold everywhere in the world except the US, due to the tricky food laws there. The two-toned chocolate doesn't suit everyone's taste, but the toys inside are universally popular. The Surprise Egg calendar offers 24 of these eggs, including Christmas exclusive toys mixed in with the usual random assortment. These holiday toys often double as ornaments, and after living here for the last six years, my tree is absolutely covered in them.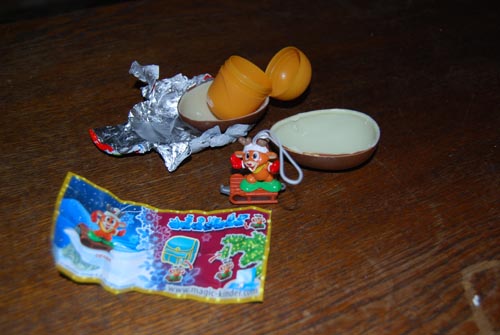 Lego calendars are another personal favorite of mine. These can be found outside of Germany, but Europe has been spoiled the last two years with exclusive themes. Last year's was Medieval, and the order of the toys received was wonderfully thought out. One day you might get a witch figurine, bricks to build the cauldron and fire the next, and a shelf full of potions on the third day. This year the theme is Pirates. Admittedly it's even less Christmassy than witches and wizards, but the upside is that the figures have year round appeal.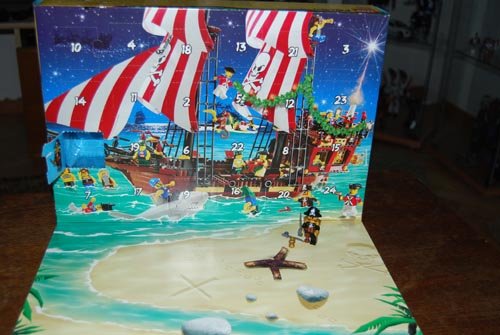 In the end, Advent Calendars are nothing more than foreplay before the real event, but the wait is so much easier with a daily dose of gratification. At the end of the month, I'll post photos of all the contents that came in these calendars. I think you'll be surprised by just how much there is! Speaking of which, it's time for me to open another door…