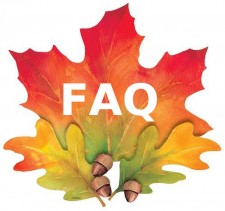 Lately I've been getting a lot of questions about Something Like Fall, so I thought it might be helpful to repost this FAQ here and update it with a few new answers. I've also been hearing from people who wish they could have contributed but missed out. Well it just so happens that movies are expensive to make. Even though the fundraising campaign did great, additional funds can of course be put to good use. So if you're interested in buying any of the perks in the $25 range or up, you can contact J.T. via his email and he will help you out. As for me, Something Like Thunder has been kicking my ass, so if I haven't responded to one of your messages yet, that is why. I'm still hoping to release Thunder in the first half of 2015. I'll be back soon though, along with some exciting new art courtesy of my man!
Something Like Fall FAQ
Q. How long will the new story be?
A. As long as it needs to be. I never fluff up my stories with content I don't feel is important, but let's face it, my more recent books are a little on the chubby side. I'm calling it a short story for now. If it needs to be a novella, I won't resist the urge. For right now I'm calling it a short story.
Q. When is it going to be set? After the events of Spring? Before the start of Summer? When when when?!?
A. I have a handful of ideas I like at the moment. I might choose one of them. I might use all of them. So basically, I can't answer that right now.
Q. Is [Jace/Tim/Jason/Samson/etc.] going to be in it?
A. See the above answer.
Q. I prefer good ol' tree-killing paper. Isn't there some way of getting this story in print?
A. Here's the deal: The stand-alone eBook version of this story is exclusive to this campaign. Someday I might choose to include Something Like Fall in a compilation of short stories or in a special anniversary edition of Something Like Summer. I honestly don't have plans to do either anytime soon. The next anniversary for Summer is in 2016. What's more likely is a special edition in 2021, which will mark ten years. If there are any trees left by then, such a thing will come out in print. So yeah, if you're crazily patient, you'll find another way to read this story. I'm hoping you'll choose to support the movie campaign anyway, because I really want to see Ben and Tim kiss.
Q. What about your audio book listeners? You still love us, right?
A. For sure! Audio books are very expensive to produce, but I'll try my best to get Fall on audio eventually. The audio version of Something Like Spring must come first, which just so happens to be in production right now!
Q. When will Something Like Fall be released?
A. The summer of 2015 at the latest. That should give me enough time to finish work on Thunder so I can turn my full focus on Fall and give it the attention it deserves.
Q. If you want lots of people to read the new story, why are you making it exclusive? Can't you put it up for sale after the fundraising campaign is over?
A. I could, but I'm the sort of guy who often intends to support stuff like this. Then I'll get distracted by a hot guy walking by (usually Andreas), making me forget what I was going to do until it's too late. But if I heard I needed to act quickly or I'd never see an exclusive episode of Doctor Who or whatever, I'd gnaw off my own foot rather than miss the opportunity. So yeah, I'm trying to motivate you. Is it devious? Probably. Will I make it worth your while? Oh hell yes! It's worth noting that none of the funds raised will be given to me to write Fall. I'm freely donating my time to this because, like I said, Ben and Tim. Kissing. I gotta see it.