The second edition of Something Like Summer has taken the place of the the previous version. There is no new ISBN or retail page to find. If you bought the book after August 22nd, 2017, chances are you already have the newest version. The easiest way to tell is on the ISBN page toward the front, where you'll see an updated copyright for 2017. If you bought the eBook version, most retailers make it easy to upgrade to the newest version. Please see the different sections below for your retailer of choice. Paperbacks aren't so easily upgraded I'm afraid. The cover of the 2nd Edition looks the same. The safest way to make sure you receive the newest version is by ordering from Amazon directly. You can do so here.
Amazon Kindle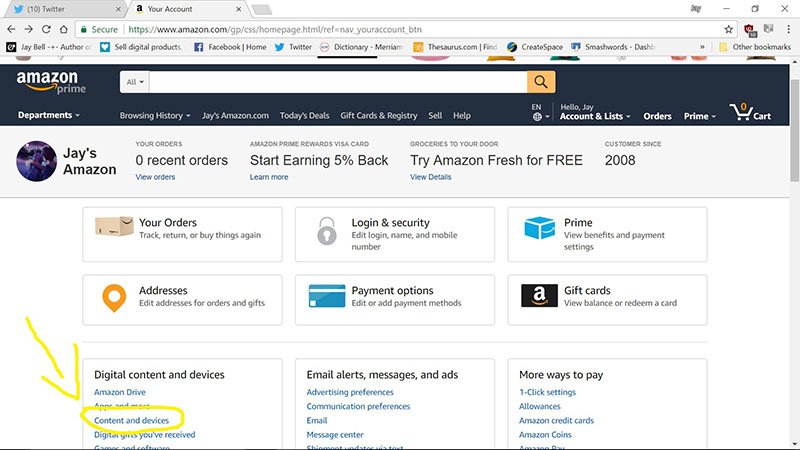 1. Log into your account on Amazon.com and under "digital content and devices" click "content and devices".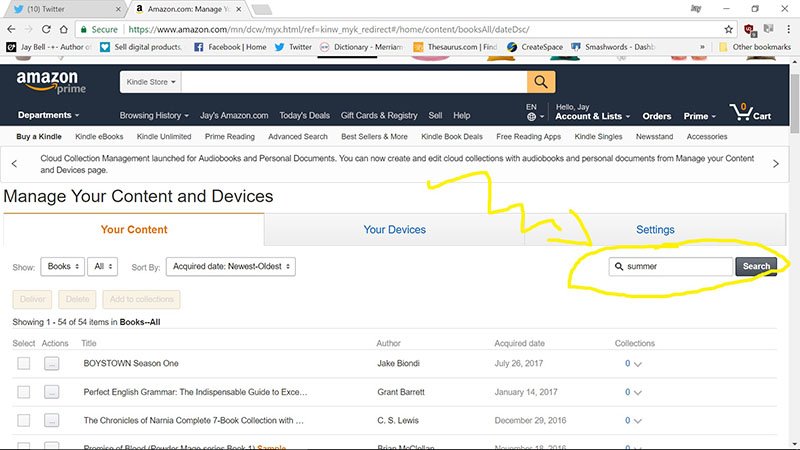 2. On the "manage your content and devices" search for the book title, or simply the word "summer".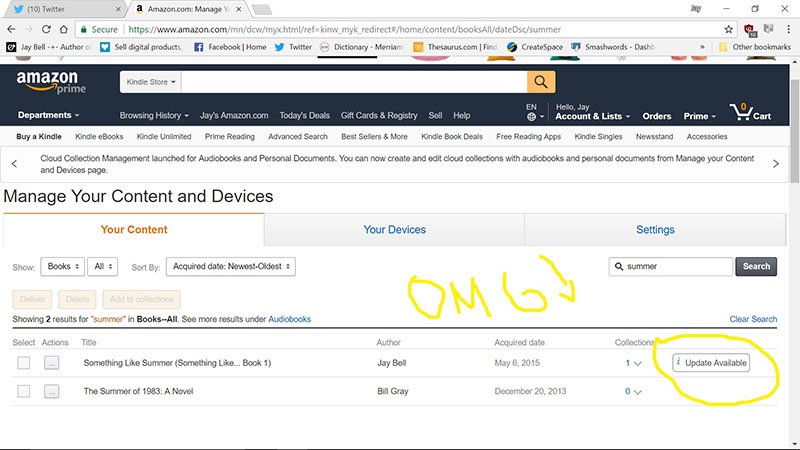 3. Scroll down until you find my book and click on "update available".
4. You'll get a warning about potentially losing your marks and annotations. Please read through this and follow the instructions.
Apple iBooks
Simply search for Something Like Summer in your iBooks app or in the iTunes store and you should see and "update" button next to the book. Click and you're good!
Google Play and Smashwords
Return the the product page where you purchased and downloaded the book and the new version will be there!
Barnes & Noble Nook
I don't know. I'm having trouble figuring this one out. I know when I log in to my Nook account, I can see the 2nd edition through their online reader. Archiving and redownloading the book through my Nook reader just loaded the old book again. If anyone knows what to do, please leave a comment below and I'll update this page.