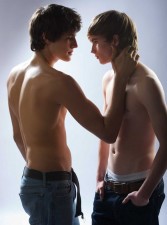 As the year winds down, and as we take a deep breath and a much needed break, I can't help but think of all the exciting things on the horizon. One that I've been looking forward to is the Something Like Summer movie. We've all be patiently waiting (ha!) for things to develop, and the great news is that the wait is nearly over. The script is looking very handsome, and next year will see casting news, filming, and if everything goes well, maybe even a release. There will be plenty to discuss and obsess over, and I'll be right there with you guys, waiting with bated breath to see how the movie turns out. Today we get a very exciting glimpse of what's to come. There's an official Something Like Summer movie site, and it's tasteful and sexy and alluring. Most of all, it proves to me once again that the right production team is tackling this project. Check it out right here! Or, just for emphasis, you can click here:
The official (oh my gosh!) Something Like Summer movie website!!!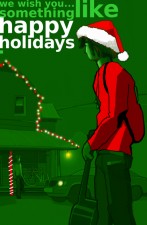 All those photos of Ben and Tim are stand-in models, but they sure do fire up the imagination, don't they? I think I can say with great confidence that next year is going to be very exciting indeed. Not only will the movie be progressing, but Something Like Spring will take Ben and Tim's story even further than before. It will also introduce us to a new character. A whole new cast, really. I can hardly wait! But no, it's still the time of year for pausing, reflecting, and chilling the hell out. I'll try my best. Before I go, the image you see on the right is another teaser for Spring. Naturally this isn't the final version of the cover, although I suppose the holidays are sometimes considered a season… Something Like Santa? Nah. I'll stick with those invented by mother nature. Regardless, I do wish you all a wonderful holiday season. Stay warm, cuddle up with someone you love, and take a little time out to spoil yourself. I'll see you all next year. Until then, thank you for being so wonderful. I love you guys!