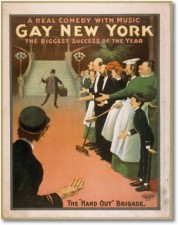 You know what I'm tired of saying? "The companion novel to Something Like Summer." Or even worse: "The book from Tim's perspective that sheds new light on the story while revealing what he gets up to when away from Ben." *Whew!* I think it's high time we finally have a title for this sucker, don't you? From now on, all we need is five simple syllables. Something Like Winter.
Continuing the seasonal theme seems obvious, which might be why I fought against it for so long. I had a million working titles for Something Like Winter, but none of them were quite right. Having read through the new book, the winter theme is very appropriate. If summer in the first novel refers to an eternal feeling of love, what in the world could winter symbolize? I hope you'll discover that on your own once you read the book. Easy now! Put those credit cards down, because Something Like Winter won't be out until… well, winter.
In other news, I've packed my bags and am heading to New York this weekend to represent Something Like Summer in the Lambda Literary Awards. Writing is such a solitary job that the idea of suddenly being around tons of other authors, publishers, book lovers, editors, press agents, and hopefully a very generous bartender, is a little intimidating. If you hear a report of some guy breaking down in the middle of the Lambdas screaming "DON'T LOOK AT ME! WHAT IS EVERYONE STARING AT? AAAAAAH!" That'll be me. I've lived as a happy hermit for far too long. Andreas will be with me though, and he makes everything okay. I'll probably ride around on his shoulders all night—nice and high where I'll be safe.