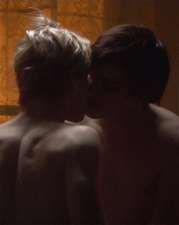 Andreas and I are planning a long trip to Paris for later this year. We want to get away for a lengthy amount of time, and decided to rent a holiday apartment so we can bring the cats with us. While making the reservation, this is one of the first questions we ask. "Do you allow cats?" The next burning question is often, "Are you okay with gay people staying there?" This may seem an odd thing to ask, but when travelling long distances to stay in someone's private property, the last thing we want is to be turned away or deal with small-minded comments. So far Andreas and I haven't had a problem, but I suspect we aren't the only ones to share this worry. All those gay resorts, bed and breakfasts, cruises and clubs exist for a reason. For some they are an opportunity to meet other gay people, but for others, the appeal is in the comfort of knowing you'll be accepted and welcome.
I don't think most straight people realize how many situations like these there are. Everyone knows that coming out is the biggest hurdle, but there are so many more obstacles to be faced. When you're gay, something as simple as booking a hotel can cause pause, or the desire to hold another's hand in public. There must be an exhilarating freedom that comes with being in the majority, although I suspect most take it for granted. I don't blame them. I wish I never had to casually check our surroundings every time I kiss Andreas in public. I don't do this because I worry someone will see. I only check to make sure no one is going to start trouble after the fact.
When I was younger and had first come out, I couldn't understand why there were gay magazines, gay stores, gay bars, etc. I figured we're just like anyone else, and felt we didn't need such specialty services. But as I got older, I realized that I wanted to see two guys falling in love on the big screen. I wanted to experience stories through characters I could closely relate to—not every time, because that would be boring, but occasionally. Like those gay resorts, there's comfort in reading a story where I know I'll be accepted, where love, sex and relationships look just like they do in my daily life. Before The Cat in the Cradle, I wrote a similar book, a fantasy novel that stayed away from issues of sexuality. I even started on a sequel, in which was one scene where the two main characters (both male) touched. As far as I remember, the touch was innocent enough, but to me it felt like being struck by lightning. That need to see people like me in fiction, to read a story where being gay wasn't the plot, but certainly had an effect on the story—that's what I wanted to write. I discarded everything I'd written up to that point and started over from scratch. That's how The Cat in the Cradle came into being, and was the beginning of everything that has followed it.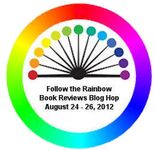 Just for the record, everyone is welcome to the worlds I create. Gay, straight, bi, curious, trans, even the haters and the loveless. No hotel, home, or story should be closed to any type of person. The more the merrier! Speaking of big happy families, this post is part of the Follow the Rainbow Blog Hop, to celebrate the opening of Rainbow Book Reviews. Stop by and check them out. Before you do, leave a comment below telling me why you read gay fiction, and you could win a copy of my first book, The Cat in the Cradle, or my latest, Kamikaze Boys. Two winners will be chosen on Monday by Andreas, and will have their choice of format (eBook or paperback) and which title they want.