The Something Like… series is a collection of books, each written from a different character's perspective. The plots intertwine at key points while also venturing off in new directions. The series has won a number of awards, and the first book is headed to the big screen.
Love, like everything in the universe, cannot be destroyed. But over time it can change.
The hot Texas nights were lonely for Ben before his heart began beating to the rhythm of two words; Tim Wyman. By all appearances, Tim had the perfect body and ideal life, but when a not-so-accidental collision brings them together, Ben discovers that the truth is rarely so simple. If winning Tim's heart was an impossible quest, keeping it safe would prove even harder as family, society, and emotion threaten to tear them apart.
Learn more about Something Like Summer

Love can appear unexpectedly: a chance meeting at a friend's wedding, a handsome new co-worker… or while being robbed at a convenience store.
For some, love seems an impossible dream. Growing up gay in small-town Missouri, Jace Holden thought his chance would never come. When he meets Victor—a wild soul and fellow outsider—his odds of finding love go from bleak to a very uncertain maybe. Bracing his heart, Jace chases after his desire, hoping for a warm hand to take hold of his own.
Learn more about Something Like Autumn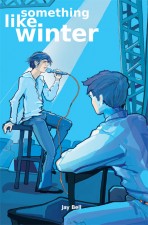 3. Something Like Winter –
There are two sides to every story. When you're Tim Wyman, sometimes there are three.
Tim hoped moving to Texas would mean a new beginning but soon finds himself falling into the same tired patterns. Until he meets recklessly brave Benjamin Bentley, who introduces Tim to a world of love, sex, and warmth. Certain that society won't understand what he and Ben have together, Tim struggles to protect their relationship, even if it means twisting the truth. Buried beneath his own deceptions, Tim must claw his way to the surface in the hopes of learning to fly.
Learn more about Something Like Winter

Nothing in this world is permanent. Friends, lovers, even family, can all disappear in the blink of an eye. Without these anchors, it's all too easy to find oneself drifting.
Jason Grant doesn't have much, aside from a beat-up old guitar and knack for getting kicked out of foster homes. His latest placement is set to be just another in a long line of failures. Then he meets Caesar, a handsome guy who lives down the hall. For the first time in his life, Jason wants to stay, which means learning to be part of a family, and not letting his feelings—or his actions—ruin his first real chance of falling in love.
Learn more about Something Like Spring

Never stop running. No matter how often life trips you up, or how many times your enemies knock you down, just get up and keep on moving until you find where you belong.
Kelly Phillips has been out of the closet since he was a young teenager, and thanks to the gay youth group he frequents, he has never been short on friends or lovers. But when you have almost everything, it's hard not to focus on what's just out of reach: A best friend, who would be Mr. Right if he wasn't already Mr. Straight. Or that handsome guy at school, who would be easier to wrangle if not for his angel wings. And then there's the one who might be a perfect fit, maybe even a soulmate… if only he wasn't convinced he didn't need anyone at all. Kelly has always been good at running. Now he must learn to chase, which will not only test his endurance, but the durability of his heart as well.
Learn more about Something Like Lightning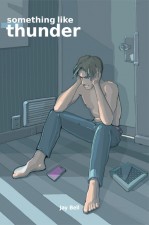 6. Something Like Thunder –
This isn't a coming out story. Nor is it the tale of a lonely heart seeking companionship. This is about how I learned to fight.
My name is Nathaniel Courtney and I'm a survivor. I didn't let the cruelty of others wear me down, and I've weathered the more subtle hardships of the heart. Love is a Trojan horse, slipping past your guard and leaving you ransacked and vulnerable. I emerged from that war not unscathed but as a new man. The only mistake I ever made was letting the right guy get away. Now I've got one more chance. This is the final battle, because if I fail now… I won't. You'll see. Just listen to my story, Kelly Phillips, and when I'm done, please don't walk away. Take this weary soldier into your arms so we can find peace together.
Learn more about Something Like Thunder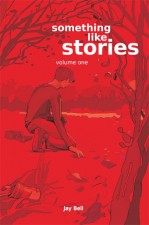 7. Something Like Stories – Volume One –
Benjamin Bentley and many other beloved characters from the Something Like… series make their triumphant return in this collection of short stories and bonus material. Something Like Yesterday travels to the past where Eric Conroy attempts to find love against a backdrop of intolerance and political upheaval. In Something Like Fall, Ben meets Jace's family and tries to cope with many changes in the years that follow. Allison Cross finally gets her dues in Something Like Tonight, examining the relationships in her life during a girls night out. Something Like Eternity takes the series where it has never gone before as Victor Hemingway seeks out his ultimate destiny. Also included is a character guide and a timeline of key events thus far. Laughter and tears await you in this very special anthology!
Learn more about Something Like Stories Volume One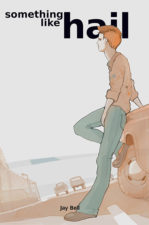 8. Something Like Hail –
When life closes each door, and the world has taken away every opportunity, sometimes it's up to us to make our own luck—and to give ourselves a second chance.
Noah Westwood is tired of life on the streets, so he turns to Marcello Maltese, a man who owns a small media empire… and a few covert businesses, such as an escort service. Noah volunteers for this, but he's playing a dangerous game. A secret from his past could turn his new friends into enemies, and he isn't sure he can perform the duties he signed up for, especially when he's more interested in falling in love than hopping into the beds of his clients. This is complicated further when his hunky co-worker, Harold Franklin, seems to be interested. Or is he? Noah is off the streets, but he'll have to travel down many roads on his quest to find his happily-ever-after.
Learn more about Something Like Hail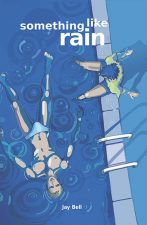 9. Something Like Rain –
Nice guys finish last, but that doesn't mean they give up the fight. Sometimes it's necessary to keep trudging through the rain in the hopes of finding a break in the clouds.
William Townson is a good person. He's kind, considerate, and the last thing he ever wanted was to hurt anyone. Accidents happen though, and when they do, all that can be done is to pick up the pieces. For William, this means trying to hold together a stagnant relationship while resisting the temptation of Jason Grant, a young man with eyes just as intense as his love. Only the future can promise redemption for mistakes of the past, forcing William to choose between the Coast Guard and the needs of his heart. Can he find his way through the downpour to somewhere warm and dry?
Learn more about Something Like Rain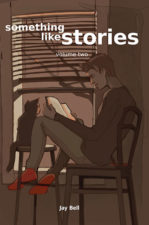 10. Something Like Stories – Volume Two –
The Something Like… series is drawing to a close! Before it ends, reunite with favorite characters and meet others for the first time in this special collection of fourteen stories. Highlights include Something Like Champagne, in which Marcello searches for the truth behind a drunken vision. In Something Like Bunnies, a young Jace Holden struggles with his first crush. Ben and Tim return in Something Like Memories as they debate when exactly they should celebrate their anniversary, and Jason finally makes an important decision about his future with William in Something Like Sun. Joyful reunions and tearful goodbyes await you, as do many affirmations of love, in this second volume of short stories.
Learn more about Something Like Stories Volume Two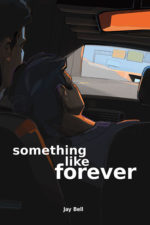 11. Something Like Forever –
Love, like everything in the universe, cannot be destroyed. But over time it can change.
The hot Texas nights were lonely for Ben before he met Tim Wyman, the man he would one day marry. Now, twenty years later, everything is perfect. Isn't it? As Ben struggles with guiding his adopted son toward happiness, he begins to question his own path in life. Tim is little help, pulled away by artistic success and faced with temptation, but true love should be able to overcome such obstacles… if only their struggles ended there.
Something Like Forever is a love story spanning a lifetime and beyond as two men discover what it means to be friends, lovers, and so much more.