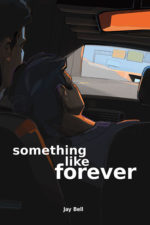 Love, like everything in the universe, cannot be destroyed. But over time it can change.
The hot Texas nights were lonely for Ben before he met Tim Wyman, the man he would one day marry. Now, twenty years later, everything is perfect. Isn't it? As Ben struggles with guiding his adopted son toward happiness, he begins to question his own path in life. Tim is little help, pulled away by artistic success and faced with temptation, but true love should be able to overcome such obstacles… if only their struggles ended there.
Something Like Forever is a love story spanning a lifetime and beyond as two men discover what it means to be friends, lovers, and so much more.
The Premise:
Something Like Forever is the first book in the series to focus on two protagonists. Ben and Tim share equal time as the story hops between their perspectives, exploring their lives after the events of Something Like Spring and beyond to further than the series has ever gone before. A good finale should tie up loose ends and give readers one final chance to tour the world they've become fond of. And if that finale is done right, there should be a few emotional tears too, no matter if they are happy or sad. Something Like Forever attempts to deliver on these promises, bringing a love story of epic proportions to its ultimate conclusion.
Reading Order: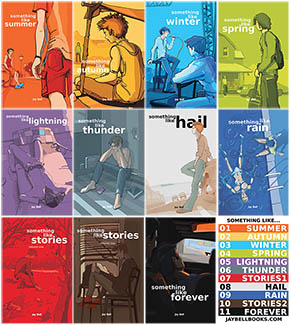 The Something Like… Series:
Book 1: Something Like Summer
Book 2: Something Like Autumn
Book 3: Something Like Winter
Book 4: Something Like Spring
Book 5: Something Like Lightning
Book 6: Something Like Thunder
Book 7: Something Like Stories – Volume One
Book 8: Something Like Hail
Book 9: Something Like Rain
Book 10: Something Like Stories – Volume Two
Book 11: Something Like Forever
News and updates:
Curious about the latest news and insights involving Something Like Forever? Check out these related blog posts!