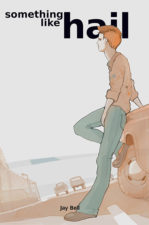 When life closes each door, and the world has taken away every opportunity, sometimes it's up to us to make our own luck—and to give ourselves a second chance.
Noah Westwood is tired of life on the streets, so he turns to Marcello Maltese, a man who owns a small media empire… and a few covert businesses, such as an escort service. Noah volunteers for this, but he's playing a dangerous game. A secret from his past could turn his new friends into enemies, and he isn't sure he can perform the duties he signed up for, especially when he's more interested in falling in love than hopping into the beds of his clients. This is complicated further when his hunky co-worker, Harold Franklin, seems to be interested. Or is he? Noah is off the streets, but he'll have to travel down many roads on his quest to find his happily-ever-after.
Something Like Hail introduces a new character to the Something Like… series, one whose life is intertwined with previous books in unexpected ways.
The Premise: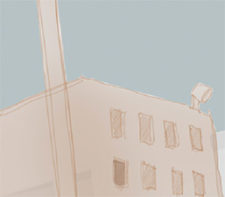 Something Like Hail began as a writing experiment on Patreon. Together with my supporters there, we designed a character together using a series of polls. Then we set him loose in the Something Like… universe. I would write a portion of story before presenting my readers with options on where it could go from there. This was at times difficult, since people had a knack of selecting the options I preferred the least, but it also became a challenge that I ended up enjoying. It kept me on my toes and made the story-crafting process exciting and unpredictable for me. I couldn't be more pleased with the end result. Something Like Hail fits in seamlessly with the rest of the series, and I hope Noah takes his place amongst the other characters as someone you'll want to hear more from.
Reading Order: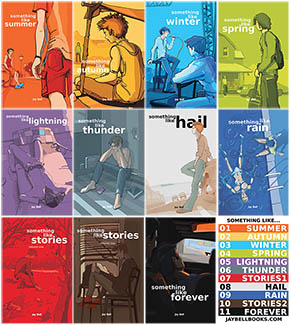 The Something Like… Series:
Book 1: Something Like Summer
Book 2: Something Like Autumn
Book 3: Something Like Winter
Book 4: Something Like Spring
Book 5: Something Like Lightning
Book 6: Something Like Thunder
Book 7: Something Like Stories – Volume One
Book 8: Something Like Hail
Book 9: Something Like Rain
Book 10: Something Like Stories – Volume Two
Book 11: Something Like Forever
News and updates:
Curious about the latest news and insights involving Something Like Hail? Check out these related blog posts!